The Ultimate Copilot.
Use your compatible iPhone® with your Toyota's
audio multimedia system so you can get directions,
make calls, send and receive messages, and listen to music,
while staying focused on your commute.
Take the Simple Way There.
Tell Siri® where you would like to go,
and Apple Maps will guide you along the route to your destination.
Communicate Safely on the Road Ahead.
Once your iPhone® is connected, you can make
and receive calls and send and receive messages while using Siri®.
All Your Music. Beautifully Arranged.
Turn your Toyota into your favorite venue by accessing your Apple Music®,
podcasts and more from your audio multimedia system.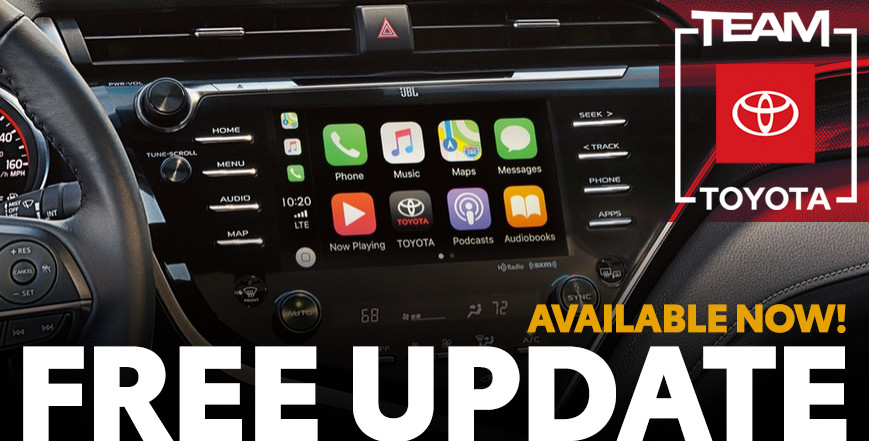 and 2018 Sienna Owners Only:


Great News!
A FREE Apple CarPlay update is available for your vehicle!
With Apple CarPlay compatibility, you can access the same familiar interface from your iPhone to get directions,
make calls, send and receive messages via Siri, and get access to your favorite apps.